I compiled this list some months ago when I considered the work of these men the hottest things which I set my eyes on online.  Beauty, they say, is in the eyes of the beholder but I'm sure anyone who comes across images shot by any of these photographers whose name appear on this list will agree that their works are always beautiful. Majority of the photographers on the list may be available for professional travel but they mostly base in Uyo/ I noticed them while they were working in Uyo. Let us crawl into the list at once without wasting much time.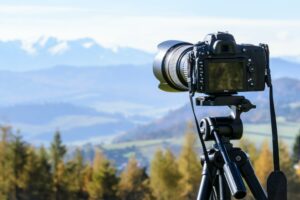 This is a list based on my personal observation and your taste may vary. But just check if we agree on some listings.
5. Joseph Ekong
This Uyo based photographer is one of the photographers I recently discovered in Uyo Facebook community but his works hasn't ceased to impress me. My best feeling from viewing his works came when I realized that he actually shot the wedding photos of Nse Kani (Kani's School) earlier this year.
4. Edward Edem
I've always been thrilled by Edward's representation of photography and pictures. If I really want to go into photography, I think my best bet at learning would be meeting him. Edward bases in Abuja sometimes so Abuja peeps can also share him with Uyo residents. He makes a real person seem abstract in pictures and I think that's god-like.
3. Josh Leonard (Celebrity Photographer)
I'm particularly interested in how this photographer is growing. I've seen his works a countless times and one evening I scrolled through his page so much that I saw older works of his.  Continous learning and practice pays. I think Leonard is really on his way to becoming a truer celebrity photographer.
2. Leo Photorgraphy
Leo Valencruz stole my dreams and went ahead to meet Edward Edem for some tutoring. I'm really proud of Leo because I remember when he started making his journey in photography public. If I had joined him in learning photography then maybe I for don blow by now. Your best birthday photoshoot plug is Leo Photography.
1.  Iniubong Abasi
When one is gifted then he is gifted. The works of Iniubong speak for itself and it is no surprise why I placed him on the first spot on this list. There are so many photographers in Uyo but the ones I mentioned on this post are the ones whose works really make me feel satisfied.
Bonus, Bonus!
Lens Queen:
Abasiono Edet took a critical period in her life to learn the art of photography and anyone who appreciates dedication and consistency will notice that she's mastering her craft everyday. Lens Queen is an Uyo based female photographer who is taking the industry by storm. Meet her for your photo frame plug too.
You can check Facebook and Instagram for the official pages/ timelines of these talented photographers. Feed your eyes and mind and process your enquiries and bookings. Remember I recommended them when you start 'awwwning' to the great and lovely pictures which they would create for you. What do you think about this list, do you think anyone is missing?