Premier League To Make Changes to VAR Systems for 2021/2022 Season.
Premier League clubs are to be given an action plan by referees as they aim to improve the use of VAR next season amid continued controversies with the system. Premier League clubs have been told by refereeing chiefs that they will produce a plan to "change and improve" the VAR system ahead of next season.
The system is being implemented for the second year in England's top flight, but controversial incidents have been associated with its usage throughout.
Clubs were told at a Premier League shareholders meeting today that changes would be passed on to officials so that they could work on them this summer.
The plan will revolve around two key issues – consistent decision making and marginal offsides, reports The Times.
For almost two years now referees and those at Stockley Park have been accused of lacking consistency when it comes to red cards and penalty calls.
Similar incidents have been officiated differently which has caused frustration while several dismissals have been overturned upon appeal.
Offsides have perhaps been the main issue, with players pinned for being millimetres the wrong side despite the technology itself not being 100 per cent reliable.
Certain teams are in favour of using the system implemented in the Dutch league which allows for a greater margin of error.
Clubs were given the chance to air their issues with the highly controversial use of VAR recently.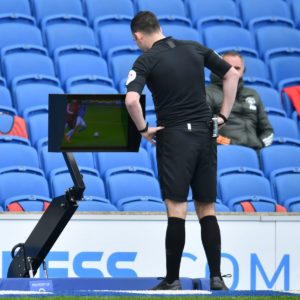 Managers, captains and sporting directors offered their opinions in a survey this week while fan thoughts will also be factored in to any changes.
A presentation to the clubs stated: "The purpose is to identify improvements to the VAR system and form a common understanding of where a VAR interpretation is expected and how changes can be made to increase consistency in interpretation and decision-making.
"The results will inform the coaching and training of match officials during the close season and changes will take effect in season 2021-2022."The PGMOL [will] present an action plan at the next shareholders' meeting outlining changes and improvements for next season and beyond."