Big Brother Nigeria Season 5 came with enough spice. Big Brother Naija Season 5 was remarkably known as the lockdown edition, a fun distraction from the pandemic and everything covid.
It's been almost a year since the lockdown housemates were introduced to our screens and in preparation for the next super season 6, Big Brother Nigeria pens a lovely letter to the most previous housemates and contestants in Big Brother Naija competition.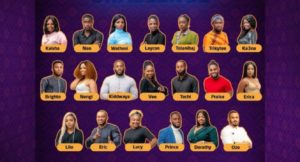 Remember, Big Brother Naija Season 5, lockdown edition consisted 20 housemates, Laycon, Dorathy, Nengi, Prince, Vee, Neo, Ka3na, Ozo, Kaisha, Praise, Wathoni, Lucy, Tolani Baj, Tochi, Eric, Lilo, TrickyTee, Erica, Bright O, Kiddwaya.
Here is what team Big Brother Naija had to say to the Big Brother Nigeria lockdown housemates:
Dear #BBNaija Lockdown Housemate,
While this wasn't your first rodeo with a Lockdown after the world shut down due to Covid-19, we hope your stay in the Big Brother House was as memorable for you as it was for us.
You may be wondering why we are writing you this letter. Well, it is almost one full year since season 5 launched, so we would like to take this time to celebrate and share our gratitude for all your contributions to the success of #BBNaija Lockdown.
Thank you for being entertaining and most importantly for sharing every euphoric high and poignant low in the House. We loved all the laughs, the romance, the fights and even the sad moments when you left on Eviction night.
Dorathy and Trikytee; we are here for all the catch phrases that made this season hilarious. We hope time away from Biggie's house came with much-needed rest and "tranquility". Don't leave this chat yet. We have more to say – and we will continue to say it with our full chest!
Ozo, your Head of House winning streak is something to marvel at. We loved to see you pushing the entire House to monumental Task wins and learned a lot from your leadership skills.
Neo, the life of the party! The Oracle. Thank you for never missing a moment to have a good time. Our regards to the love of your life, Vee. We admired her fierceness and how she taught us not to lose our heads in a relationship. We're glad the ship is staying afloat, and we await more couple goals pictures from you two.
To Eric and Lilo, you kept us glued to our screens with the warm moments you shared and taught us not to hold back when it comes to matters of heart.
Prince: The Lockdown king of durags and fashion, you created magic with your talented hands at the Darling Salon every Sunday. No one could do it quite like you did.
The unforgettable Wathoni, we really should sign a petition for Ella Mai to feature you in the 'Boo'd Up' remix, don't you think?  You got caught up in a few spicy triangles and gave us drama for days.
In retrospect, we can't help but quote Tochi on one of our favourites lines of the season, "It is what it is."
Nengi, we haven't forgotten your slick moves on the dancefloor or your part in the Duvet Heist. The prank was iconic and gave us a lighthearted moment in the House and for this, we think you have a shot at an Oscar for the way you handled this situation.
Tolanibaj, you are really about that spicy life, and you did your thing in the House like we thought you would. They can't do it like Tbaj, literally! 😊
Aw! Our sweet Kaisha – not only did you grace us with your talents and small, small gbas-gbos, but you also put a smile on our faces quite often, especially when you were in your comfort zone.
The one and only Boss Lady Ka3na and the no-nonsense Lucy, if there is anything we learnt from you two it's how not to be pushovers and take a stand for what we believe in, even if it's you against the world. Oh, and thank you for the kitchen etiquette and teaching us the true meaning of friendship.
Erica and Kiddwaya, the dynamic duo. You taught us about the beauty of romance and the complexities of this thing called love. Watching you two was always delightful.
Brighto, we will never forget those famous words, "Apply Pressure" – the very code we live by now. We're also thankful for the Semo lessons, although the doctor warned us against eating at the 'Brighto' time.
Praise, we haven't forgotten you. We remember how tough it was preparing for the Wager Tasks, but your dedication and commitment to these Tasks made it look easy and got your fellow Housemates to deliver stellar performances.
Finally, to the king of the Icons, Laycon! Thank you for being a living reminder that dreams do come true.
We would love to go on and mention everything in detail, but that wouldn't express just how much you have made this past season such an unforgettable experience.
Thank you, Lockdown Geng!
With love from all of us.
Isn't it lovely that Big Brother still remembers every detail about them? We can't wait to have the new housemates for the Big Brother Naija Season 6 revealed to us.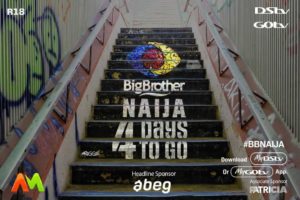 Countdown is 4 days to go as Big Brother Nigeria comes back on July 24. There will be a double launch show on July 24 & 25. Don't forget to tune in to channel 198 (DStv) and channel 29 (Gotv).
We'll bring you highlights on our Instagram and Facebook pages to stay updated. Let the countdown continue!😎